Renovation work
If you need a property maintenance service in Costa Blanca, Spain you've come to the right place here at Rusol Prime.
We are resident-focused contractors that delivers property repairs. Our team of skilled operatives and dedicated support staff are experts in managing property services and providing 24-hour assistance to residents. We offer specialised help for repairs of any kind that you need to perform. If you need to fix a tap, hang a door or repair a cracked wall, it's unlikely you'll have the time nor the materials, knowledge and tools necessary to perform this work in the best way possible. Therefore, for very little money our service gives you the opportunity to receive assistance from a specialist based on your individual needs.
With more than 25 years' experience in servicing private customers, hospitality properties - luxury and B&B hotels, serviced apartments, conference centres and office buildings in Costa Blanca region, our team will work with you to understand your specific needs and provide services of the highest quality both on schedule and budget.
At Rusol Prime, we have experts ready to help you with as many as types of home repairs you may require. Need to repair a lock, install a plug or plaster a wall? We'll handle any job you have.
If you need to paint or repair masonry, we will come swift and fast to fulfil your request and perform the task you need. Our specialised team consistently provide top class service throughout the region.
So next time, you're thinking of performing that seemingly simple tasks by yourself, give us a call because you won't find the quality of the finish without adequate experience.
There are many situations that can occur in your home that may need our service, in addition to those already mentioned. Our professional experts are specialised in various jobs such as plumbing tasks, paint jobs including installing wallpaper, drywall, plaster or micro-cement, and of course electrical tasks as changing light bulbs, plugs, installing appliances, etc.
We also make all kinds of maintenance work and repairs in offices, halls or conference rooms. It's a fact that in public areas and offices, deterioration in general tends to be higher than in the home. Our expert handymen these places are subjected to intensive use, and this can require more frequent repairs or overhaul than in a private home. The same happens in larger urban areas and communities, which often require painting more often than usual or masonry repairs which our handyman service can offer. Rusol Prime is best at taking care of your home or business.
We recognise the significance of superior work, customer service, and reasonable rates. Isn't that what you want from us? We are here to deliver. Rusol Prime is best at taking care of your home or business.
Services / Odd Jobs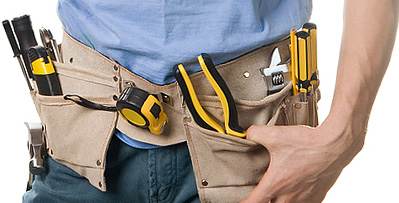 Fitting blinds and curtains
Hanging pictures and mirrors
Wall mounting TVs
Assembling flat pack furniture
Put up shelves
Hanging doors
Tiling, grouting
Replace sash window cords
Fitting and changing door locks, handles, bolts, chains
Easing jammed doors and windows
Fitting display boards
Fitting signages
Jet Cleaning
Electrical Services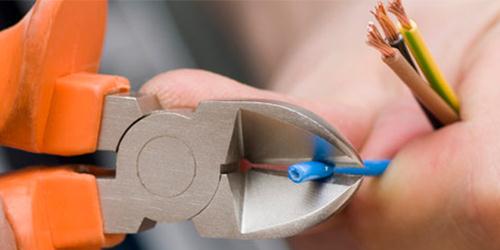 Rusol Prime caters for all electrical work, whether at your home or place of work, from the smallest socket to a full rewire of your house. We are a welcoming, professional and highly trained team of electrical contractors. We cater for both domestic and commercial sector and offer a wide-ranging choice of services such as:
Installing new light fittings
Replacing sockets
Installing Plasma TV, LED/LCD TV
Replacing extractor fans
Replacing / wiring new appliances
Replacing switches, transformers
Door bells
Replacing light bulbs
Installing LED lights
Cables Managment
Fault finding
Portable appliance testing
We cover huge areas of Torreveja and beyond, providing a comprehensive array of electrical services for commercial, domestic and industrial needs. We deliver a specialised attitude to all features of the proјects commenced. We value our customers, whatever the size of јob. We aim to provide you with a service you can trust and depend on and our employees have been carefully selected for their high standard of workmanship and customer service.
If you require an electrician in Torreveja then the team can cater to your electrical needs. With years of eхperience within the electrical industry, we are accredited and fully qualified to bring you the kind of quality service you deserve. We are knowledgeable professionals and pride ourselves on our consistency.
Plumbing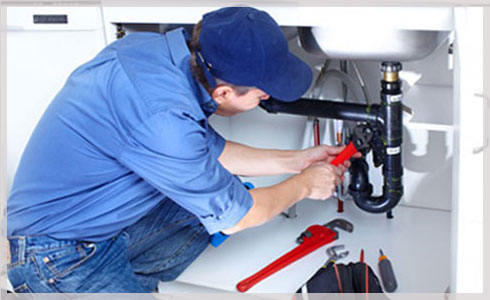 Quality Plumbing services for residential and commercial with a team of fully qualified, experienced handymen.
At Rusol Prime we know how vital it is to provide a dependable service with plumbers that you can trust. That's why our plumbers make sure they give you the best possible advice without using loads of jargon. We have many years of experience in the industry, focusing in heating installation, service and repair and are happy to help you with any of your plumbing and heating needs in Costa Blanca region, no matter how big or small.
Plumbing Services
Fixing leaking taps and pipes
Replacing sinks and basins
Replacing taps
Installing washing machines and dishwashers
Fixing faulty toilet flush mechanisms
Fitting toilet seats
Bleeding radiators
Replacing radiators
Fitting shower screens
Fitting baths and showers
Fitting isolation valves
Installing garden taps
Unblocking internal waste pipes
Unblocking drain pipes
What to Expect from Rusol Prime
We'll guarantee your experience when using Rusol Prime is a great one! We will arrive when we say we will, and fit in with your time constraints, not ours.
We have a very friendly team, who will listen to your problems and find the best possible solution.
Our expert plumbers will go through what work needs to be done with you. They'll also discuss how long it is likely to take and also what the cost will be before starting the job.
Rusol Prime plumbers will provide you with a comprehensive estimate, so you're not left in the dark.
We always do our utmost to make you feel at ease, and will answer any questions that you have and give you peace of mind.
At Rusol Prime our heating and plumbing specialists can deliver you a range of services. If you need some professional attention paid to any of the following, please contact us through our simple online enquiry form for a competitive quote.
Smart Solutions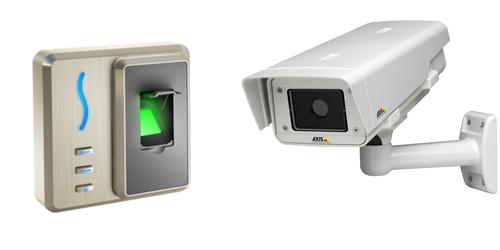 Rusol Prime Smart Automation and IT services for residential and commercial with a team of fully qualified engineers.
As maintenance and repair specialists in Costa Blanca region, Rusol Prime are committed to providing top quality customer service, and understand precisely what is important to before work begins. Our experienced handymen have all the know-how to deal with any kind of ICT issue you are having in your home or business. We understand that the world is moving fast and being driven by technology. That is why our handymen are trained in all smart solutions. So whether you need a new door entry system or are having problem with your wireless networks – let Rusol Prime and we'll be right along to help you.
We can put our knowledge into practice, providing daily updates and reports in the format agreed with each individual client. All Smart ICT work is completed to a very high professional standard.
Rusol Prime have years of experience and come from highly skilled backgrounds. This means when dealing with our handyman, you get amazing communication, someone who copes fine under pressure, meets deadlines and who comprehends the value of customer support.
We know what it takes to offer great customer service and we strive to leave our customers satisfied 100% of the time, so for quality without compromise, call the experts: Rusol Prime.
We operate all kinds of different smart solutions. Here are just some of the areas we can help you with. Fill in our straightforward enquiry form now.
Having a solid background in the field of property maintenance works, Rusol Prime offers a smart and fast solutions to suit your needs, making sure that you will be satisfied with the proven results.
ICT / Home Automation Services
CCTV systems, networked, IP or standalone
Access Control
Door Entry Systems
Conference Room Automation
AV Services
Home Automation
Data Cabling, Networking
Wireless Networking
Carpentry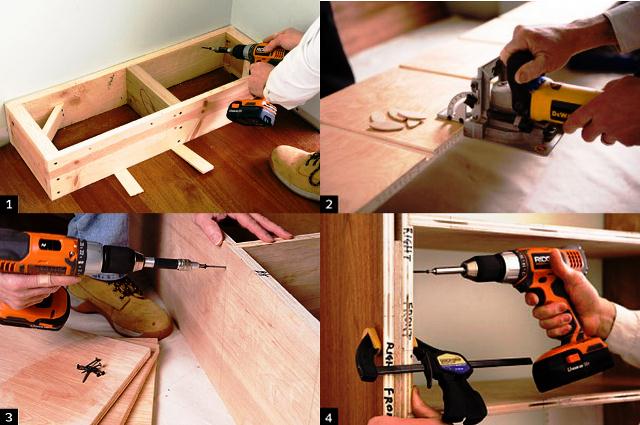 Residential and commercial Carpentry Services with a team of fully qualified, experienced handymen.
Rusol Prime assists in the installing and building of a range of customised carpentry projects in Costa Blanca. From building bookcases to crown moulding installation, our professional carpentry services do it all in one call.
In many cases, homeowners are stuck calling a different handyman to finish each project they need completed. Rather than going through the irritation of organising all these separate handymen, we provide experienced, quality craftsman who can handle any project, and you can be rest assured it will be completed expertly and on time.
Carpenting Services
Worktops
Boarding up & securing
Cupboards
Door locks
Doors- internal & external
Fencing & gates
Fitted furniture
Floorboards & joists
Flooring installation
Garden sheds
Integrated appliance fitting
Ironmongery
Kitchens
Plasterboards
Radiator cabinets
Room renovations
Shelving
Wardrobes
Window & frame repair
Window installation
Window locks
No Job is too Big
No time gets wasted with Rusol Prime. We can fix the moulding or plaster and whilst that dries, we can then start installing countertops in your kitchen or hang new cabinets in your bathroom. And those are just a few of the many larger carpentry services we provide in Costa Blanca. Others include building and installing stairways, railings, sheds, gazebos, panelling and much more.
Quality All Round
We also totally finish carpentry projects. From new custom cabinetry that delivers a modified storage solution to bookcases and handrails, we can help enhance cherished storage and display space to your home. In addition to these carpentry services, other expertise includes furniture assembly and building cabinets. We'll get your "To-Do" list sorted, so you won't have to.
Share