Famous Benidorm skyscraper to be completed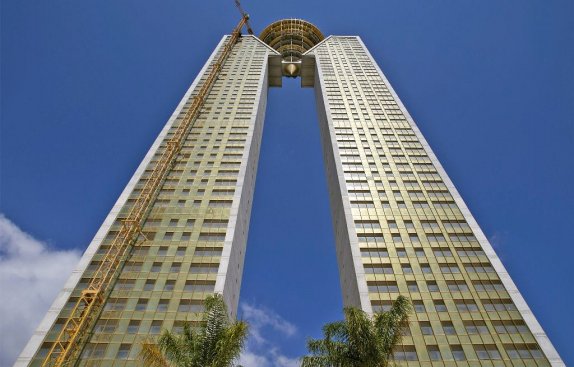 The famous Intempo skyscraper in Benidorm will be restored and completed. Its construction started in 2007. But in 2014, when 95% of the project had been built already, the construction was frozen because of the developer's bankruptcy. At the moment, most of the apartments have not been sold.
Recently, it has been announced that the building has a new owner who got a permit to renovate the building. It is planned that the top floor will be equipped with a gym, massage rooms and a spa. In addition there will be three swimming pools, a restaurant for residents and spacious children's playground. The renovation will start in the autumn and will last up to 14 months.
The Intempo skyscraper is a 47-storeyed project that is considered one of the highest buildings in the world and the 5th highest building in Spain.